When:
September 22, 2021 @ 9:30 am – 10:30 am
2021-09-22T09:30:00-07:00
2021-09-22T10:30:00-07:00
You're invited to swing by "fore" one of Anthem's upcoming AEP 2022 Live Medicare Product Reviews!
Join us for breakfast and a discussion of what makes Anthem's plans attractive to you and your clients.
Bring your golf clubs to "Par-Tee" with us on the Driving Range after the presentation.
It will certainly be a "Hole in One" event!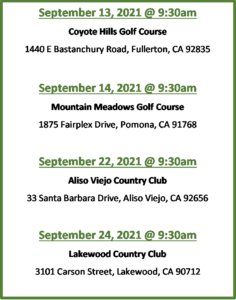 Check-in and breakfast at 9:30am ~ Presentation begins at 10:00am
RSVP REQUIRED!
For more information and to register visit www.anthembrokerconnection.com or scan the QR Code below.
(These meetings are optional and do not satisfy Anthem's yearly sales certification. Certify online at GetCertified.Anthem.com).